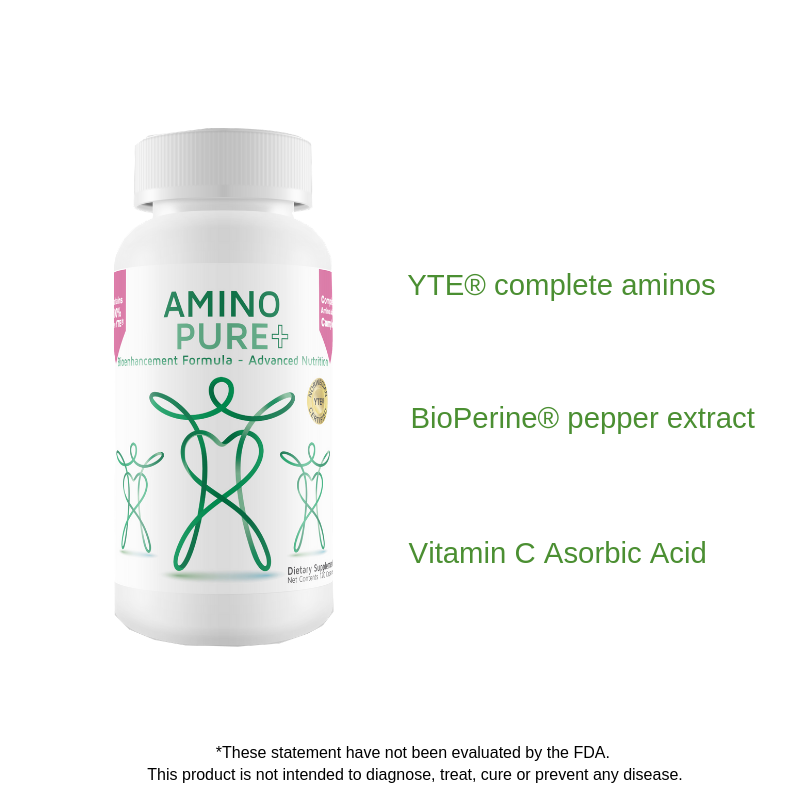 Discover the benefits of YTE® with BioPerine®, Japanese-strength Vitamin C in AminoPure+.

AminoPure+ contains even more Pure Nutrition YTE® and is not in a supporting formula with ginkgo biloba like AminoBoosters.
We all know immunity can be compromised as we head into the change of seasons this month.
But actually protecting our immunity? That's another story.

What if you had a simple way to boost your immunity - and it's for free?
We're giving EVERYONE who spends more than $100 ONE MONTH'S supply of  AminoPure+, completely FREE.
Just order today and your free AminoPure+ will be included in your order, with no extra shipping cost.