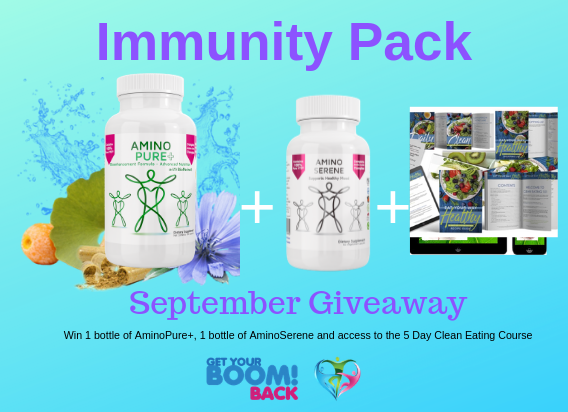 Discover the benefits of YTE® with BioPerine®, Japanese-strength Vitamin C in AminoPure+.

AminoPure+ contains even more Pure Nutrition YTE® and is not in a supporting formula with ginkgo biloba like AminoBoosters.
Five Days Clean Course - Deliciously Easy & Healthy Clean Eating Program Which You'll Love To Start Today.

Are you ready to finally get on track with healthy eating (and actually stay there)?
We all know what clean eating is all about. But actually doing it? That's another story.

What if you had a simple plan to get the junk food out and the healthy food in, even if your schedule is packed?

Get ready to make it happen with the 5 Days Clean Eating Challenge!

Opt-in now to enter the GYBB September Giveaway.
We're offering 5 lucky people ONE MONTH'S supply of  AminoPure+, AminoSerene and access to the 5 Day Clean Eating Course, completely FREE.