Here we are, more than half way through the year already

Are you over 50% of the way towards those new year resolutions you set out to achieve, back at the start of 2016? I do hope so!
With so much sadness in the world right now, especially in the USA, Syria, the Congo and Afghanistan, I know there's a lot to celebrate this month, too.
It was in this month, 47 years ago, that Neil Armstrong said,
"Here men from the planet Earth first set foot upon the Moon. July 1969 AD. We came in peace for all mankind."
David and I were lucky enough to have breakfast with Neil Armstrong's co-pilot Buzz Aldrin a while ago. As the Lunar Module Pilot on Apollo 11, Buzz was one of the first two humans to land on the Moon, and the second person to walk on it, following mission commander Neil Armstrong. There's no doubt that new discoveries, inventions, clarifications of old wisdom, are coming faster than ever before. It's the same in the health field, where our understanding is increasing all the time.
A new meta-analysis in Biological Psychiatry this month reports that sleep disturbances are associated with inflammation, which underpins most illnesses, depression and early mortality.
"It is important to highlight that both too much and too little sleep appears to be associated with inflammation, a process that contributes to depression as well as many medical illnesses," said Dr. John Krystal, Editor of Biological Psychiatry.
Insufficient sleep is considered a public health epidemic by the Centers for Disease Control and Prevention. Yet it's all too common when inadequate diet and supplementation is in place. The good news is that there's plenty you can do about it!
The research behind YTE® includes information about improved sleep quality, more energy, faster recovery from physical exertion, reduced cortisol, alleviation of depression - and a better sex life. More than 20% of your body is protein - and amino acids are the building blocks of protein. As a body ages, so the need for protein increases otherwise you are at risk of losing muscle mass, slowing your metabolism, becoming weak, tired and more prone to weight gain. When you have more muscle mass, you automatically burn more calories and fat. Your body and brain just works better. I hope you get plenty of sleep and have heaps of energy when you're awake.
Exciting New Developments:
We've been super busy making things even better for you. There's a brand new Support Desk and Knowledge Forum which you can check out here - including lots of the most frequently asked questions, which we're adding to all the time.
Next, on the website now we have LiveChat when you can chat with one of us if you have any quick questions. It's been great getting to know you more this way :)
Thirdly, the new phone lines are proving popular. More about these in a minute...
AminoPure has proven to be so popular that we're currently making a new production run in the USA. We're working closely with a leading US manufacturer renowned for their work with organic ingredients. We carry out huge due diligence before deciding on our manufacturers. Of course, all our manufacturers are appropriately registered and certificated - whether that's FDA registered , cGMP registered or ISO certified.
And last but not least, we've been listening to your requests for more dietary supplements. Of course, AminoBoosters and AminoPure are hugely popular all around the world. More and more people are finding out how well they work, especially compared to other products which claimed to have the same ingredients but Do.Not.Contain.Any.YTE®.
Make no mistake, only AminoBoosters and AminoPure contain pure genuine Norwegian YTE® at the right dose in our proprietary formulas.
In addition to AminoBoosters and AminoPure, because we've listened to what you say, we have some VERY exciting additional supportive supplements on the way. Can't tell you more right now - but each is totally unique and unlike anything you've had before. I'll give you a clue about one of them ... it's about "Drinking Yourself Happy" - but it's not alcohol! It's designed to help the 350 million people who need it. Will tell you more in a few weeks' time when there'll be a big announcement :)
100 Petifis To Give Away!
I heard a great story from one of our wonderful affiliates this week, who said:
"Our friends Brian and Julie have an interesting Petifi story. Julie put a tag on her family's dog without telling them to settle down its wild behaviour. It made an unbelievable change in the dog's behaviour, and before she could take it off (again without telling them) for final proof, the dog lost the tag. It was funny because once the family knew they were all out raking the grass to look for it! The dog had resorted back to crazy! Here's hoping they found it!"
So we thought we'd share the love to our canine friends this month with a very special Petifi deal: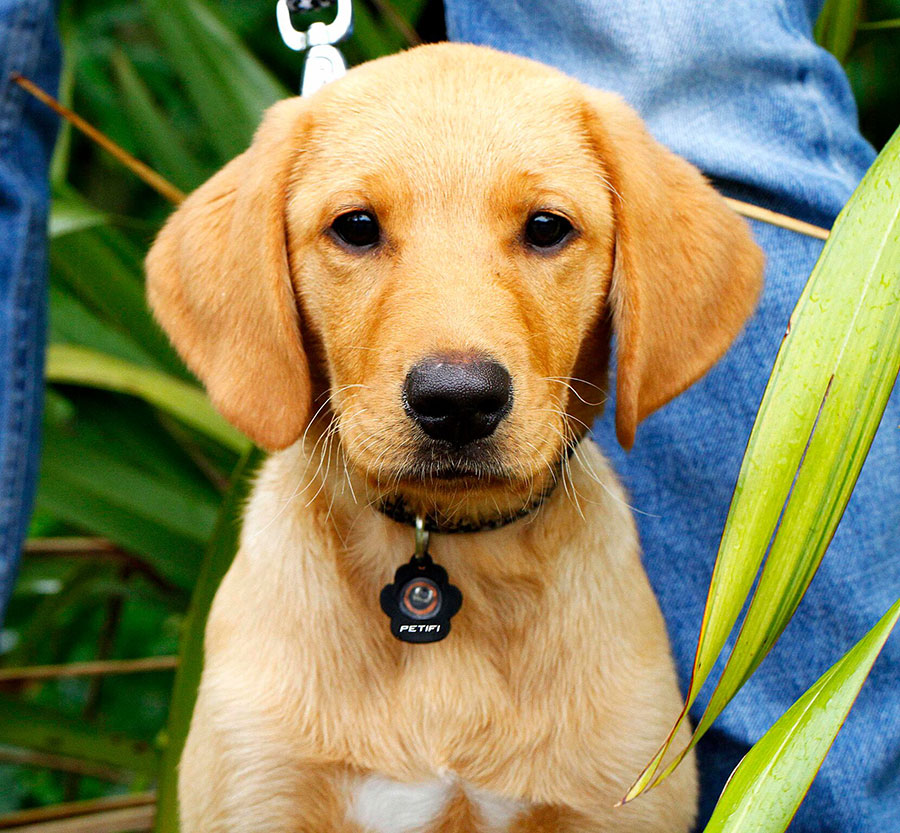 Say hi to Gus, eldest son Sam's beautiful Labrador, who's grown into a calm and happy dog
We know that a lot of people share AminoBoosters with their dog and cats, especially aged pets. And also that "All Dogs Deserve A Petifi". So we're committed to giving away 100 Petifis this month!
So this whole Collection - Petifi and Horsifi - is at a 50% discount - equal to "Buy One, Get One Free" this month - up to the first 100 given away :)
So be quick - check out the Petifi and Horsifi Collection here: getyourboomback.com/collections/petifi-horsifi
and use this discount code - july50%. That's 50% OFF the prices shown in the Petifi and Horsifi Collection here - of both the single Petifis and Horsifis and the Bundles. We only have 100 Petifis to give away so do be quick.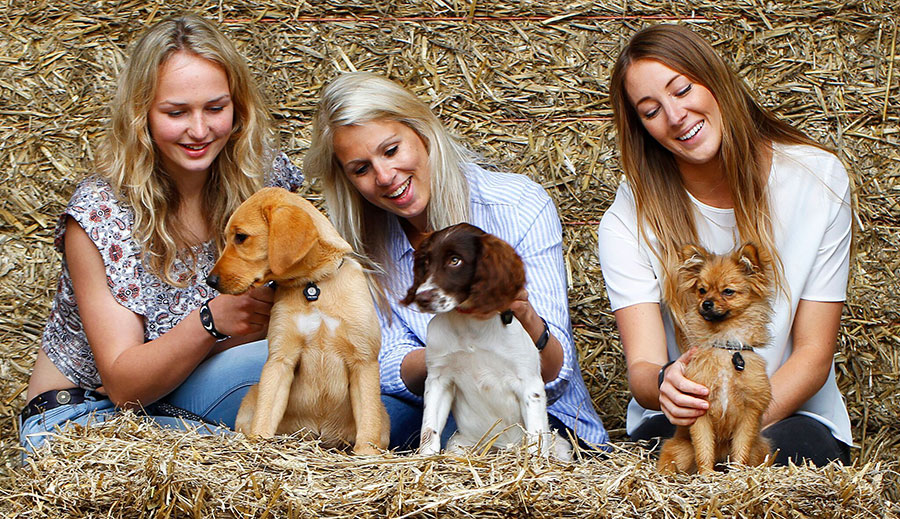 Perfect puppies: Gus with Anya, Tiggy with Charlotte and Poppy with Amy
Remember, we now have phone lines in place to take phone orders. Here's a reminder of the numbers for you:
Australia Tollfree: 1300 261 639 • UK: 01392 690 244 • USA: (225) 442-9766 • International +1 (225) 442-9766
If you want to order over the phone, you can now call our 24 hour Boom! phone lines on one of these numbers: Australia tollfree 1300 261 639 • UK 01392 690 244 • USA (255) 442-9766 • International +1 (255) 442-9766.
These are the best times to call if you want to speak with Angela, Theresa or Sam -
Australia AEST 8.30am-2pm Monday-Thursday

UK GMT 8.30am-2pm Monday-Thursday

USA - PST/PDT 3.30pm onwards - MST/MDT 4.30pm onwards - CST/CDT 5.30pm onwards - EST/EDT 6.30pm onwards ...
NB our Boom! Team can take calls at any time, 24 hours a day 7 days a week and are happy to call you back
More information here on how to buy - with or without an email account - getyourboomback.ladesk.com/641422-How-To-Buy-Without-An-Email-Address---And-How-To-Share-Information-About-Get-Your-Boom-Back.
Any questions, please click here to get in touch with us. Get Your Boom! Back has the very best affiliate program and we're thrilled to be able to help you help others.
Do be quick and check out the Petifi and Horsifi Collection here: getyourboomback.com/collections/petifi-horsifi
Here's to you - and your animals - Getting Your Boom! Back :)
Best regards and all blessings
     Angela
Angela Wright MBE and all the team at Get Your Boom! Back
PS Remember to get your Petifi or Horsifi here - while there are still 100 to give away! getyourboomback.com/collections/petifi-horsifi
"Get Your Boom! Back: Revolutionary Formulas With Genuine Ingredients At The Right Dose - And Always Honest Prices"
Get Your Boom! Back With The Assurance Of The Famous Boom! 30 Day Worldwide Triple Guarantee"
Sources: